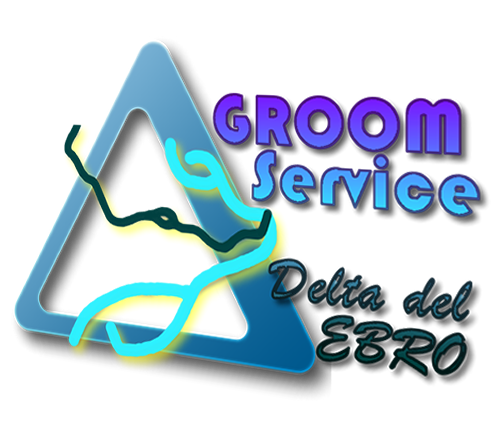 Are you renting your house out?
Simplify your life, and give memories of a lifetime to your guests.
Groom Service – Client services
Housecleaning and property maintenance
*****SERVICES THAT MAKE ALL THE DIFFERENCE!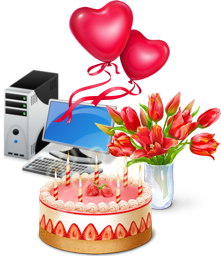 Special features to offer your guests…
win them over!
Personalized gift baskets (regional products).
Special features and services for special occasions (anniversary, Valentine's Day, etc.)
Shuttle from/to train station/airport/marina.
Highway shuttle (Blablacar).
Local news and information on an private network.
. . . . . . . . . . . . . . . . . . . . .

More...
More services that can be offered on site…
..and which generate revenue!
Equipment rental (computer / camera, etc.).
Bicycle rental – Babysitting.
Reservations for cultural activities, sightseeing tours, etc.
Hiring a translator/interpreter.
Local cuisine delivered to you or a chef on premises.
. . . . . . . . . . . . . . . . . . . . . More...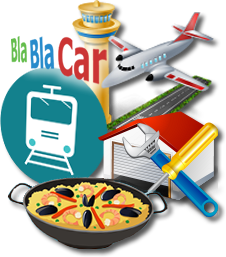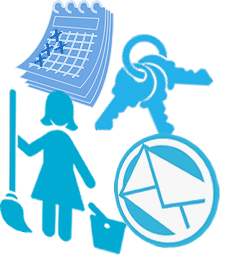 Management of your Airbnb listing.
We take care of everything.
Reservation management.
The arrival/departure of your guests.
Deposit/post-departure walkthrough.
Housekeeping and property maintenance.
Maintenance/theft deterrent between bookings.
. . . . . . . . . . . . . . . . . . . . . More...
Improving/creating your listing
Webmaster services
We design/optimize your listing.
We create/optimize your photos.
We can design a personal website for you or create a link to it.
International promotion.
Optimization of rates/revenue; follow up.
. . . . . . . . . . . . . . . . . . . . . More...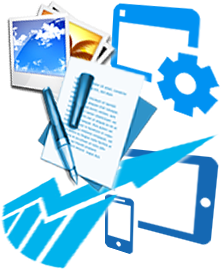 Contact us - Services for your guests- Translation

Groom Service Delta del Ebro manages every aspect of your rental property in the Delta del Ebro. Our system is made up of three simple and easy steps and we don't even require advance payment. We don't get paid until you get paid by Airbnb. From maintenance and a theft deterrent presence to the upkeep of your yard or pool, from welcoming your guests to cleaning the property after they leave: we take care of everything, and then some… shuttle service to airport/ train station / marina, chef on premises, babysitting, reservations, and more. Management of your Airbnb listing in the Delta del Ebro. Services for your guests. Rental property management, maintenance / theft deterrent. Maintenance / theft deterrent presence for your property
Maintenance – Yard – Pool – Mail… We design / optimize your listing. On Airbnb / your own website… Professionals at your service: Our mission: to optimize your rental property in the Delta del Ebro through our Airbnb concierge menu, our five-star services, reservation and property management, and a personal follow-up with each client in real time. We take care of everything. Your guests… Groom Service Delta del Ebro offers you concierge services specialized in the management of your seasonal lodging. Welcome / arrival, shuttle service from train station / airport / BlaBlaCar, security deposit, breakfast, welcome gifts, welcome package, childcare, reservations, equipment rental, food delivery or chef on premises, special events, outings, interpreters, concierge services 24/7. Housekeeping before, during and after guest visits, pool and yard maintenance, laundry, climate control management, mail pick-up or forwarding, invoice processing, execution of all maintenance work, and your listing. Optimization or design of your listing on Airbnb or elsewhere, optimization of your ad copy/photos, optimization / adjustment of rates, planning and communication with your guests, private client area on the website for real time follow-up and archives. The guarantee of serenity to manage your seasonal lodging from the platforms of seasonal rentals in the Ebro Delta. Our Delta del Ebro-based team is made up of professionals in the following industries: hospitality / food service; real estate; and business services. All of our team members bring years of experience to the job, and are established professionals who know how to relate to clients and make them feel welcome. More than anything, though, we love our beautiful region and we know how communicate that passion to others. Your guests will never forget the top quality, full-service vacation they enjoyed in your rental home and they will let you know. Airbnb concierge services. We offer you and your guests everything one can expect of a vacation rental and more, at the highest level of quality. We also offer many additional options and services you can suggest to your guests so as to provide a full-service listing that will stand out. Lastly, and with your permission, we can offer your guests a wide variety of exclusive local services that will enhance their stay… and from which you will receive a commission. Key exchange, security deposit, welcome package, tourist information / things to do and see in the area… Shuttle service to/from airport or train station, welcome gift, equipment rental. Housekeeping and laundry done before every guest arrival, inventory… no down payment necessary. Pool maintenance, breakfast, linens and towels provided and maintained by us… Local transportation, tickets, reservations, childcare, interpreters, chef on premises, tours. Optimization of your Airbnb listing. Concierge services for seasonal rentals. Listing, photos, rates (revenue simulation), targeted international marketing, Google Adwords campaigns… We take care of your house while you are away and/ or it is vacant: Regular visits, inside / outside maintenance, follow-up of estimates and maintenance / construction work, mail service (mail pickup, signing for packages and registered letters), pet-sitting… We will take care of your property in accordance with the terms mutually agreed upon in the contract we sign together, which defines specifics such as frequency and nature of the maintenance work provided. Maintenance on your property is done on a regular basis, while our frequent presence there discourages potential break-ins. We mow the lawn We pick up pine cones We clean up patios or terraces We mow small areas We mow large areas Maintenance / housekeeping. Indoors / outdoors. Yard, pool, plants, cleaning, ironing, airing out the house, climate control. Maintenance and constructin work / estimates. Execution / follow-up of construction work. Management of all your odd jobs, construction work and estimates. Visits. Our presence as a deterrent. Picking up / forwarding your mail; opening / closing the shutters. Pets. They often feel more comfortable in their own home. Feeding / walking your pets. Services provided. 24/7 availability. 100% client satisfaction. Our rates take into consideration the specifics of your rental property (square footage, location, etc.), the services required (housekeeping, arrival / welcome, security deposit, etc.) and the frequency of said services; our invoices are itemized to reflect every expense. In some cases, special offers and packages are available, such as: Tour of the rental property. Key exchange. Introduction to the area. Key return. (payment due after receiving Airbnb revenue). A rental management agency that helps with Airbnb in the Delta del Ebro. We handle everything from your arrival and the key exchange to housekeeping, laundry, security deposit, maintenance /theft deterrent, pool and yard, and many additional services, such as designing and optimizing your Airbnb listing. Key exchange and return. Welcome gift basket (local products). Introduction to the rental property and the area. Housekeeping. Laundry. Bundle 5*****. Listing management and marketing. Complete reservation management. Welcome gift basket. Reservation follow-up. Welcome/housekeeping/laundry. Property maintenance / theft deterrent in between bookings. No advance payment required. Inspection of inside / outside. (list of items to check off). Opening / closing windows to air out the house. Checking water/power/climate control. Mail pickup. Real time report on the Private Area of our website. These are just a few examples. Each bundle is personalized and tailored to match your rental property and meet your expectations.
Cleaning of all the rooms Dusting of the furniture Verification of the state of the sofa and mattress Vacuum cleaning and wiping of the floors, carpets and rugs Cleaning of kitchen and restrooms Trash can checkup In most cases, you won't have to put any money down. We bill you after you receive payment from Airbnb, which will include the amount corresponding to our services. Let us manage your rental listing. We will optimize your Airbnb listing or your own website. We can design your Airbnb listing or your own website. Management of your listings. Whether you want to rent out your property once in a while or on a regular basis, over short or long stays, and for a targeted or more general clientele… We handle everything for you, with one objective in mind: Making the most of your rental properties! Optimization of your Airbnb listing or your own website. To make the most of your rental property in l'Ampolla, Deltebre, Sant Jaume d'Enveja, Ryumar, Eucalyptus, Poble Nou, Sant Carles de la Rapita, Amposta y l'Aldea, el Delta del Ebro. Optimization of your ad copy. Optimization of your photos. Optimization of your rates (with simulation of revenue potential). No advance payment required, you aren't billed until you get paid by Airbnb. We only intervene at l'Ampolla, Deltebre, Sant Jaume d'Enveja, Ryumar, Eucalyptus, Poble Nou, Sant Carles de la Rapita, Amposta y l'Aldea, el Delta del Ebro. Targeted international marketing (country / region, etc.). Statistical breakdown of your viewings (private client area on our website). Optimization advice over the whole course of our partnership. Design of your Airbnb listing or of your own website. For optimal Internet presence. 3 simple steps: Meeting/visit. Estimate and mockup. Design. Marketing your product over the whole course of our partnership. Management of Google Adwords campaigns. Real time management via access to your Private Area on our website. The website or the listing remain your exclusive property, whether our collaboration lasts or not. Real time management. Offered at NO EXTRA COST. We believe that seeing is believing, which is why we provide you with a private client area on our website where you can monitor the management of your rental property in real time. Reservation processing (past, current, upcoming). Reservation specifics (date, time, special occasion, etc.).
Accounting (Airbnb revenue, expenses, commissions received and pending, etc.). We provide an estimate for all our services, which are itemized in an invoice after they have been rendered. So… you already rent out an Airbnb property in the Delta del Ebro, or maybe you have one you would like to rent out once in a while, such as on weekends or during the holidays… But how do you handle guests when you live 1,000 miles away? How will you make sure the house is clean and the linens and towels freshly washed? To whom can you entrust the keys, and can you really ask that person to always be there when your guests arrive or leave?
How can you receive and then return the security deposit and do a post-departure walkthrough? How do you handle maintenance and, mostly… what about security concerns? Thanks to our concierge service, GROOM SERVICE DELTA DEL EBRO, you now have a local partner that can handle all of that for you. You won't even have to make any advance payment; we only bill you after your guest or Airbnb pays you. And it gets even better: if you agree to promote our services locally, you will receive a commission of the revenue. And all this comes with real time monitoring of the entire reservation process. No cause for concern or doubt: everything is spelled out in black and white when we draft the contract, and we require no constraining commitment from you. You are free to change your mind about renting out your property or enlisting our services at any time. What are you waiting for? Get in touch with us and we will be happy to answer all your questions. Host your extra space Whether you have a cabin in l'Ampolla, Deltebre, Sant Jaume d'Enveja, Ryumar, Eucalyptus, Poble Nou, Sant Carles de la Rapita, Amposta y l'Aldea, el Delta del Ebro or an extra room, earn more income welcoming guests. Flexibility. You set your price and decide when you want to host and how often.